Round Window Installation and Replacement
Most of the round windows are often fixed, making it hard for them to open and close. Round or half round windows are generally considered for their unique architectural interest above their functionality. Due to their shape and depending on how a wall in constructed, a round or half round window may not be possible to add or replace in a home without incurring a large cost and structural modification.
Advantages of Round Windows
Unique Architectural Design
​Most homeowners tend to install round windows to enhance the highest points of their home.
Allows More Natural Light
​Due to their location in higher points of many homes, the natural light is allowed to enter at unique angles throughout the day.
Drawbacks of Round Windows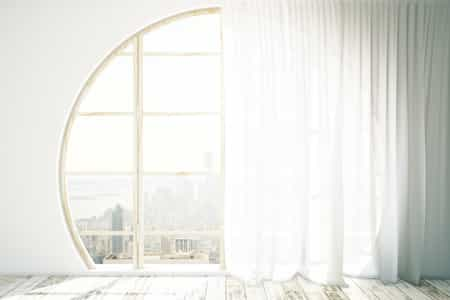 Not a Current Trend
​It is common for homeowners to go with the fast-moving trends of the housing industry. Unfortunately, the round windows are kind of outdated and not commonly used. They have been more recently replaced with transom windows which can be much easier to replace.
Installation and Repair Cost
​​​​​​Due to the complexity of their design and how they are integrated into the walls of your home the cost tends to be significantly higher compared to a standard double hung or picture window. Furthermore, if your home is made of brick, adding or replacing a round window may require mason style work.
Doesn't Open
​​These windows cannot be easily closed or opened and therefore, as much as they allow light to pass in, they limit your freedom to open and close the windows as you please.
RATINGS
See More Reviews