Garden Window Installation and Replacement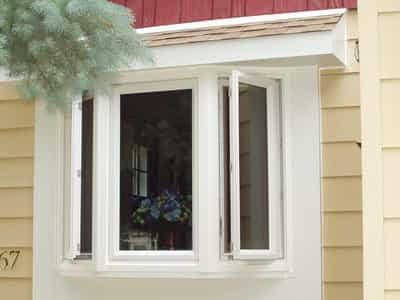 Just like bay windows, garden windows are well made and constructed such that they project outwards from the house. The shelf created as a result is used to place your plants. In case your kitchen space is small and you want to make it bigger, then the garden window is the best option for you. The protrusion creates more space making the kitchen technically bigger. You do not have to necessarily place plants on the shelf created, you can place other things such as spices, cutlery just to mention but a few.
A garden window makes your kitchen and home more interesting and detailed. The norm of having flat fixed kitchen windows is slowly becoming boring for homeowners, most of who are yearning for modernity and stylish construction trends.
RATINGS
See More Reviews
Advantages of Garden Windows
Enhanced Architectural Interest and Personalization
​​​​​Everyone loves things that look good and capturing the eyes attention, a garden window does exactly that. Garden windows allow additional space to place different things, commonly plants, in direct sunlight allowing for anything from herbs and spices to flowers in a vase to grow.
Increased Space
​By adding a window that extends beyond your homes walls, you are left with a shelf that adds an extra space to your home. By placing flowers or plants you can have a more garden style feel or you can choose to have it more functional. Regardless of your decision, a garden window allows for additional space, and it's up to the homeowner to decide what best fits.
Enhanced Plant Ventilation
​​​​​Most of the garden windows come with panels with screens that open up from the windows. These panels aerate and ventilate the area and any plants nearby to ensure that they are healthy. Not only do the windows ventilate the plants but also the whole house, bringing about a cooling temperate effect to the home during nice summer breezes.
Drawbacks of Garden Windows
Not Completely Weather-proof
​As much as garden windows seem like a good and cool idea for your home, they may not be the best option for homes in areas that experience extreme weather conditions. They are best for moderate weather conditions.
Poor Insulation
​​​​Most garden windows provide poor insulation to the home as they allow water and air much closer to the home. Normal walls in your home will have multiple layers of insulation and a home wrap to protect it from the environments. In most garden windows, these additional insulation methods are not present, and even with the most efficient windows, can be a bit inefficient.
Relatively Expensive
​Window Concepts works with you to pick out the windows you need and a flexible financing package to fit. A garden windows become more expensive in the same way that a bay window would. Both garden and bay windows need a reinforced wall structure to support it. A garden window can also consist of multiple windows, so it can be more expensive than any one of the windows that it consists of.
Increased Condensation
​For a garden window, the free flow of moisture and air is necessary to the plants but at the same time, may cause a lot of dampness and condensation which may affect and damage wood parts of the frames and other things around the windows. You should, therefore, take precaution to ensure that the window is properly sealed to regulate the amount of moisture moving through.